Hardwood Floor Cleaning & Polishing
Cleaning experts recommend that hardwood floor maintenance for the typical homeowner should be every two to four months. Most people don't know this, but dirt and dust acts as a sandpaper to your hardwood floors and rugs. Over the years, many customers have complained about their precious Oriental rugs deteriorating gradually, and most cases were caused by excess dirt.
That's why we decided to add Hardwood Floor Polishing to our suite of in-home and office cleaning services. We understand the importance of clean floors, and we have trained our technicians to bring back the original brilliance of your floors so they stand out with your rugs.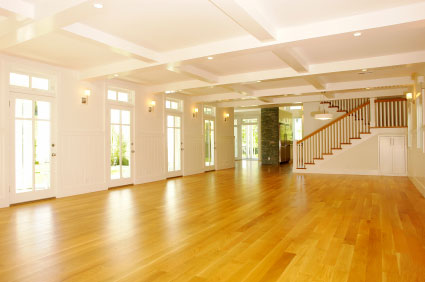 The Hadeed Process:
First we vacuum and clean your floors, removing any loose dirt and debris.
Then we professionally deep clean your wood with specialized equipment, which helps to enhance the wood's natural hues and texture.
Lastly, Hadeed offers an optional Maintenance Coat, which is a protective polish that prevents your floors from premature scratches.
We recommend allowing one (1) hour of drying time before walking/heavy traffic. We also recommend that our Hardwood technicians come to your home three to four times a year for maintenance, so please ask us about our Maintenance Service Package and negotiate a cleaning plan today!