Oriental Rug Cleaning Franconia VA Oriental Carpet Repair & Restoration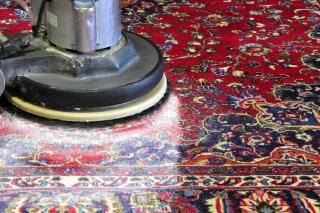 Since 1955 the Hadeed family has been hand washing, cleaning & drying oriental rugs for residential homes & commercial businesses in Franconia Virginia. Dropoff at various locations is available or let our fleet of professionals pickup your oriental rugs, professionally clean them and deliver them back good as new. Properly cleaned & restored oriental carpets can last for generations.
Hadeed can clean & restore damage to your oriental rugs caused by water damage, smoke or tobacco damage, mold / mildew, dry rotting, insect damage (moths or beetles), stains (pet damage, wine or red stains) & more. Hadeed has an in-house staff of expert restoration specialists & reweavers to repair any type of oriental rug damage.
The Hadeed Hand Washing Oriental Rug Cleaning Process Includes:
Scrub with a mild detergent
Squeegee. Our motto is: "You know you're near when the water is clear"
Final rinse
Dry in temperature-controlled room
The drying process is actually the most important part!
Franconia VA Oriental Rug Repair & Restoration Services Offered
Hand-serging to Bind Edge Warps
Overcasting (or "whip stitching) Exposed Weft Loops
Patching & Stitching of Tears & Cuts
Edge Reinforcement / Rod looping
Installing Hanging Loops for Wall Placement
Adding on New Fringe
Replacing fringe (Cotton, Mercerized Cotton, Wool, Silk)
Re-knotting / Rubber stripping
Blocking / Shearing
Curling Prevention
Double Wrapping
Rug stretching / Custom resizing
Seaming / Binding
Machine-serging / Cropping
Custom border installation
Re-backing / Patching
Needle point reinforcement (Needle pointing)
Hooking / Flat weaving
Stripping (curling prevention)
Latexing
Color work / Dying
Color bleeding correction
Highlighting faded areas
Design recreation
Brightening
Weft / Worn color revitalization
Tea staining fringe
Etching / Corrosion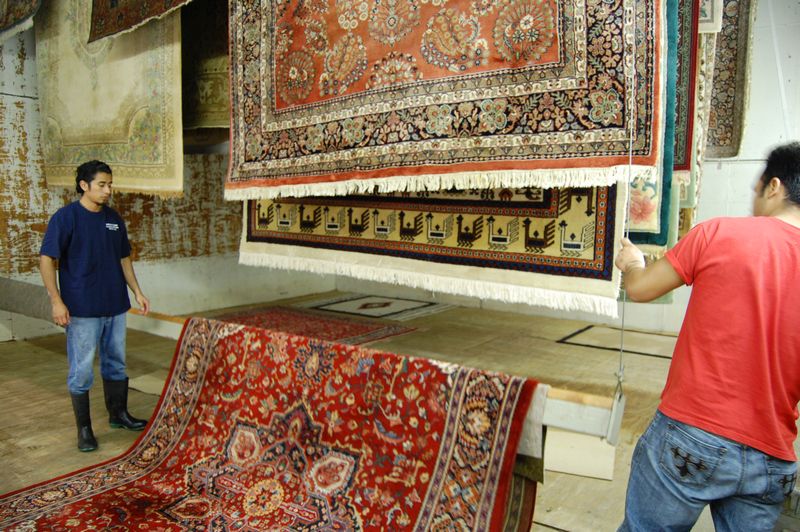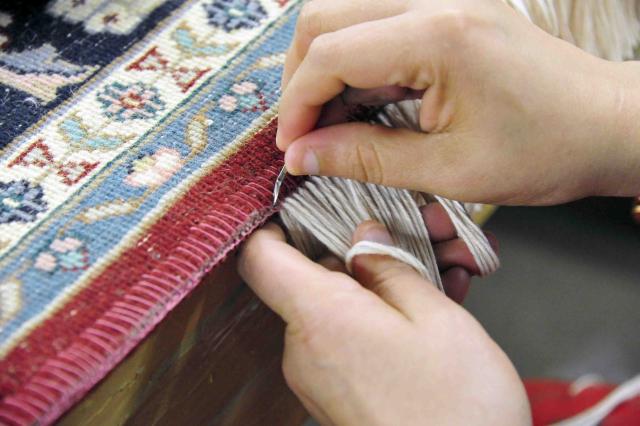 If you are searching the internet for "best oriental rug cleaning near me" "best oriental rug repair" or "oriental rug pickup & delivery Franconia VA," Hadeed serves all of Franconia, Virginia including zip codes of 22310 & 22315. Get in touch with us today!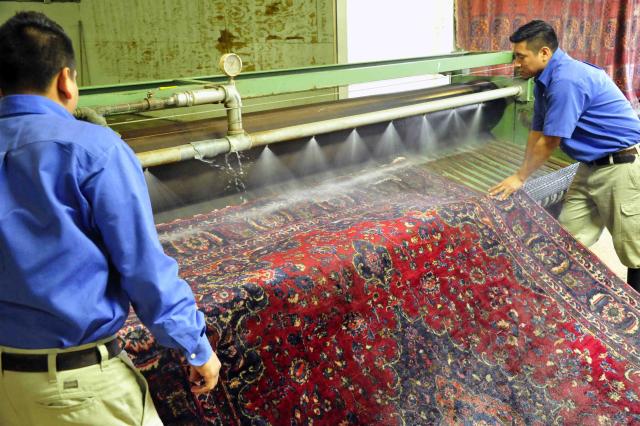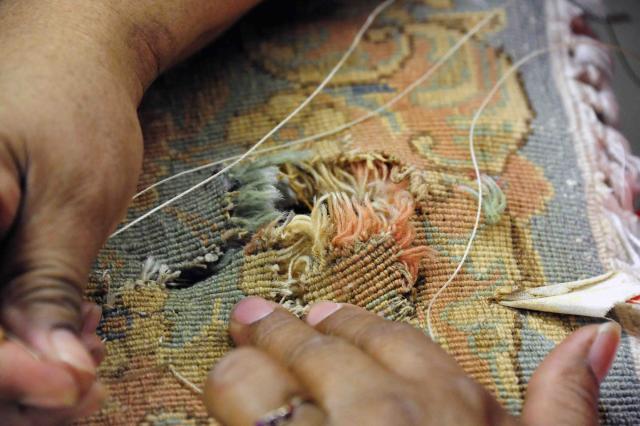 Google Review By Leslie,
"I've been a satisfied Hadeed customer for several decades. Hadeed's response to a late afternoon call last week after a rug and mat became wet during a water remediation incident. They picked up both rug/pad within several hours of my call, and the rug (new pad) was cleaned and dried and ready for delivery within the week. Elmer & Rafael (the delivery guys) were superb! Not only were they able to carefully remove the rug from a room shrouded in plastic and other furniture but they took pains upon redelivery to position the rug/pad perfectly in the room. Kudos (once again) to Hadeed for their quick response and excellent service! The rug looks beautiful once again!"