Take a Virtual Tour of Our New Plant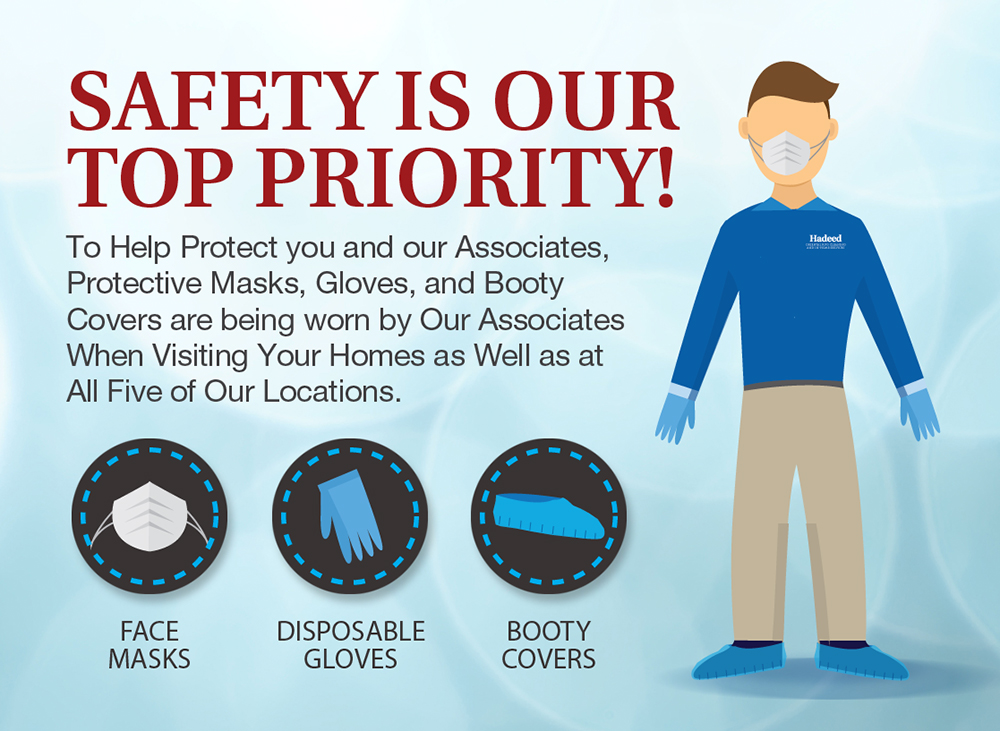 We service over
35,000 customers each year.
Reviews • Testimonials • Referrals

Rug Cleaning and Repair March 10, 2020 By Helen Sanford
We recently had an area rug cleaned and repaired at Hadeed's Warehouse at Springfield, VA. Our experience was positive from the moment we entered the facility. We were met with an associate that was professional and positive and was able to answer all our questions from cost to process. The rug was cleaned, we were informed of the cost of the repair, the work was completed in a timely manner, and the rug returned to our home delivery free. We would highly recommend Hadeed Carpet Cleaning and Repair!

Exceptional Service February 27, 2020 By Carmen S.
Elmer and Armando were just exceptional during the delivery. They were polite, professional, on time, clean cut and a perfect face for your company!

Fantastic Job January 13, 2020 By Jennifer Anthis
Hadeed recently cleaned 3 area rugs - did a fantastic job! They were ready in less than the 7-10 days advertised. Highly recommend!

Cleaning and Repairs December 20, 2019 By Suzanne Earing
We had 11 orientals cleaned and repaired.....all suffering from years of dog damage and heavy use. Hadeed had courteous, friendly staff come to our house to pick up the rugs. Couple of weeks later, they were clean and ready to come back. They did a beautiful job fixing holes/tears and adding fringe. I would recommend this place to anyone that has valuable rugs that need cleaning and/or repairs.

Very Pleased November 14, 2019 By Ricky Hall
Very pleased with the cleaning of our hand knotted wool rug. They picked up, and delivered at no extra cost. They kept us informed on the progress along the way. We also purchased a quality pad cut to size for our rug that we are really pleased with.
Join Our Mailing List

All our employees go through a rigorous background screening!
* With minimum order. Includes moving furniture, rolling and re-laying the rug.