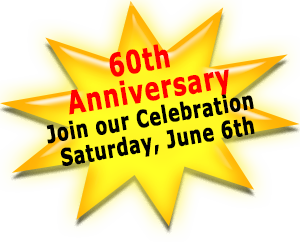 Click Here for More Information on our 60th Anniversary Celebration.
Reviews • Testimonials • Referrals
Amazing!!! March 9, 2015 by Tammy Anamege
I had a pipe burst in my home and I called Hadeed! They came by and picked up my rugs the same day!! It came back perfect!
Rug Cleaning & Repair: February 22, 2015 by LaVerne R. Croke
I phoned about having my rugs cleaned and repaired. They were picked up in a few days and returned when promised. I was very pleased with the results of the cleaning and repairs. I will continue to use your services.
Cleaning: November 26, 2014 by Musadaq A Hussein
I brought my old runner to clean, and it was not a great shape. They clean and repair my runner without charging me the cost of repair I paid the cleaning part. My Runner is looking like a new and I thank you for your help, I hope very Services Company can do that. Good job
You are the BEST!!! October 28, 2014 by Jas Cook
Reviews from 'Real People'- so proud of The owner Joe Hadeed- You Rock! 5 STARS!!!
Thrilled Beyond Compare! October 28, 2014 by Diane Cavanaugh
Yesterday Mark Hadeed (orientals) and Jean (wall-to-wall) both contacted within an hour of initial call. Set up schedule agreeable to both and uniformed service men (Julio Cruz) and helper came out this morning. They both were respectful and very efficient as they assessed job, had me sign reasonably priced contract, then cleaned carpet. Could not believe how beautiful the results! Truly, we thought we'd have to replace carpets and now we don't. Also sent out five orientals for cleaning which will be returned cleaned within 10 days-2 wks. A HUGE thank you, Joe, Mark, Jean, Julio, and helper for the magnificent customer experience! Kudos to all!






All our employees go through a rigorous background screening!
* With minimum order. Includes moving furniture, rolling and re-laying the rug.
CWR0813